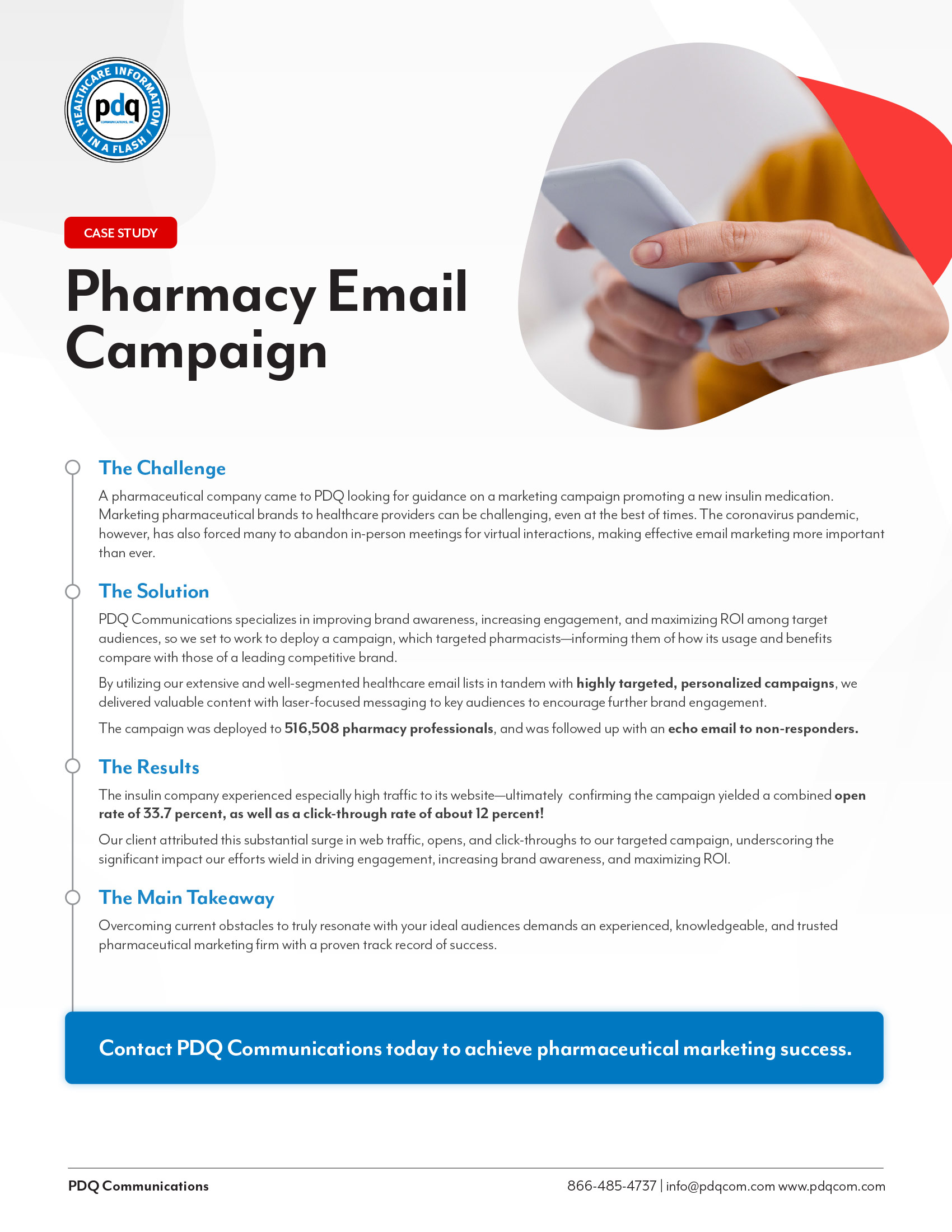 Case Study 1
PDQ deploys effective and impactful email campaigns which have proven to reliably drive website traffic and user engagement.
Download Now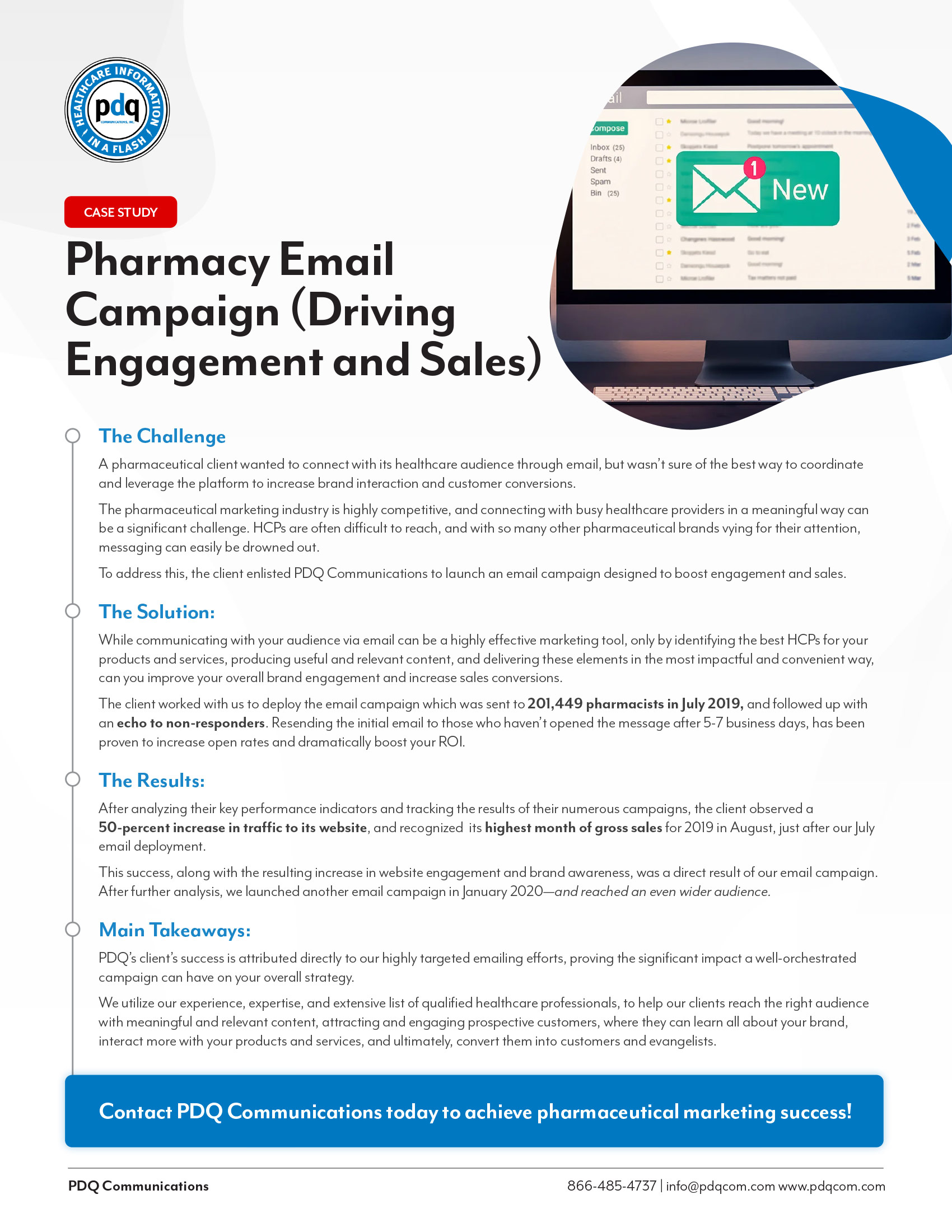 Case Study 2
PDQ's expert email campaign strategies can boost brand awareness, encourage further engagement, and substantially increase your sales and conversions.
Download Now
Case Study 3
Utilizing our extensive list of HCP contacts and personalized direct mail campaigns, PDQ can connect with your ideal healthcare audience using relevant and informative content that encourages brand engagement and conversions.
Download Now